Casino Banking Options
You have decided on which casino to play at but you are not quite sure how to deposit in there ? Or are you thinking how to get your money if you win? Here are all the casino banking options available to you.
Unless you just want to play for fun at a casino, you need to know how to deposit to start playing. Moreover, how to withdraw your winnings! This is why information on casino banking is essential. Most casinos usually offer the same methods for withdrawals and to deposit. When depositing or withdrawing from a casino, one of the first thing you need to look is security. You must be 100 % sure that your transactions are safe and secure.
But that's not it. You also need to see how fast these transactions take. Although withdrawal and deposits are usually the same type of providers, transactions differ in time. One other very important fact before you decide on the banking method is the processing fees. Depositing is usually free but there might be some charges on certain withdrawal methods. We recommend that you take a close look at our Casino Reviews section to find out more about banking system of each casino you are considering to join.
Popular Deposit and Withdrawal Options:
Credit Cards
Credit Cards are the most popular method of depositing to / withdrawing from online casinos. If you ever did some kind of online purchase in your life, it is surely no different. It is very secure, simple and straightforward.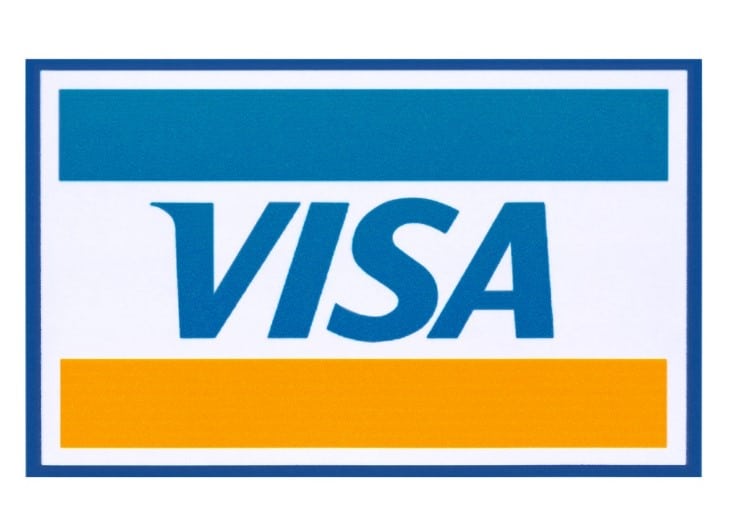 E-Wallets
E-Wallets are also a very popular and secure method of banking to online casinos. They are set up online and you can transfer funds from your bank. There are many casinos offering E-Wallet Bonuses to encourage the use of this method. There are several E-wallets available – Most popular ones are Skrill, Neteller, Paypal, Ukash, PaysafeCard, Ecocard.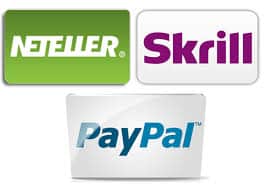 Neteller: Back in 2005, Neteller used to have the 80 % online transactions. Although they operate with much less turnover today, it is still one of the most popular e-wallets.
Paypal: Ebay bought Paypal back in 2002 and since then it became one of the giants of the e-commerce. It is more popular in the United Stats compared to European players.
Skrill: Biggest competitor of Neteller, founded in 2001, regulated by the Financial Services Authority of the United Kingdom.
PaysafeCard: PaysafeCard is another trusted e-voucher platform from Austria. You can buy PaysafeCard at retail outlets in more than 20 European country.
Ukash: Similar to the model of PaysafeCard, quite popular in the United Kingdom and Australia, New Zealand and some European countries.
Ideal: Ideal is the number one internet payment method in the Netherlands which process around 70 million transactions each year.
Debit Cards
You can also use your debit card to deposit to the online casinos. This method is useful if you don't want to pay any credit card fees. They are extremely popular in the UK and European countries as it is quite fast way of banking.
Wire (Bank) Transfers
Probably the most classical way of banking – an electronic funds transfer or simple bank transfer. It is quite a safe method of depositing / withdrawing which is the reason why it is still very popular today.
KYC (ID) Verificiation
---
No matter which method of banking you prefer to use, most reputable casinos will want to know who you really are before making their first transaction. This is very normal and industry standard so don't panic. You will be asked to provide them some sort of ID verification , telephone bills, utility bills and so on. If your preferred method is credit card, you might be asked to send a copy of the credit card as well. All you need to do is to provide them the requested documents and your cash will be in your hands in a matter of time.